UNDERSTANDING AN AREA IS THE KEY TO BUILDING THE FUTURE
At S.E.C. Kevlar, we never develop a project according to the present situation. The projects we invest in are instead clearly imagined and conceived for the future. Before the ground is broken, before the first hammered nail, we take a deep dive into the area: the pulse of the market, real estate context, the site's potential, architecture, marketing, presentation, etc. No detail is overlooked, making each of our projects timeless and galvanizing – buildings that infuse their surroundings with new vitality.
GROUPE KEVLAR, A BRIEF HISTORY
| | |
| --- | --- |
| | René Bellerive founds S.E.C. Kevlar in Montréal. During this initial period, the company makes its mark in real estate brokering. Within just three years, S.E.C. Kevlar is generating an annual transactional volume of over $125 million. |
| | S.E.C. Kevlar opens a new head office in Montreal and launches its two signature brands SAX and Jazz, notably phases I, II and III of the SAX complex on Nuns' Island, and several Jazz retirement residences (Sainte-Foy, Longueuil, Drummondville, Lebourgneuf, Lévis). |
| | Now well established as a major player in the industry, S.E.C. Kevlar continues to develop its banner properties, as well as completing numerous private and government real estate projects. The company is highly distinguished for the quality of its construction and its keen marketing sense. |
| | As the company grows, S.E.C. Kevlar continues to excel and influence through the quality of their projects, combining a focus on innovation, their vast real estate expertise and dynamic business partnerships. All while ensuring development goes hand in hand with profitability. |
IT IS BUT A SINGLE STEP FROM COMFORT TO COMFORTING AND PASSION TO COMPASSION. WE TAKE THAT STEP IN ALL HUMILITY.

WE LEND A HAND TO HOPE.
When you have known success, we believe it is important to give back, share that success with the community. Our work revolves around a high quality of life – it is obvious to us that we can offer a better quality of life in other ways as well. For each new unit that we sell, a predetermined amount is donated to causes that are close to our hearts. And thanks to our projects, over $250,000 is directed back into community projects and organizations.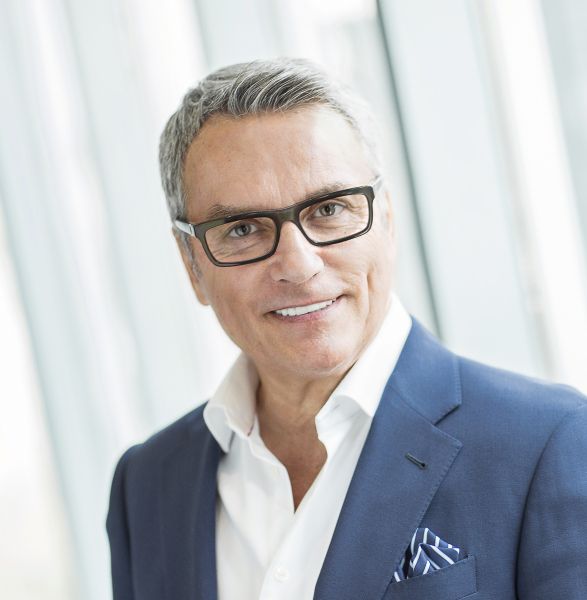 René Bellerive
Founder and President
With a degree in real estate financing, René Bellerive is a company head who is equally active on the ground as in his office. Investment, art direction, architecture, design, marketing... he is engaged and involved in everything in order to keep S.E.C. Kevlar firmly on the road to innovation, to uniqueness. With the soul of a pioneer, he is driven by the new, the unexplored, the idea of overcoming the impossible to achieve well-being. S.E.C. Kevlar's impressive track record of $700 million in real estate investments is an eloquent testimony to his virtuosity.